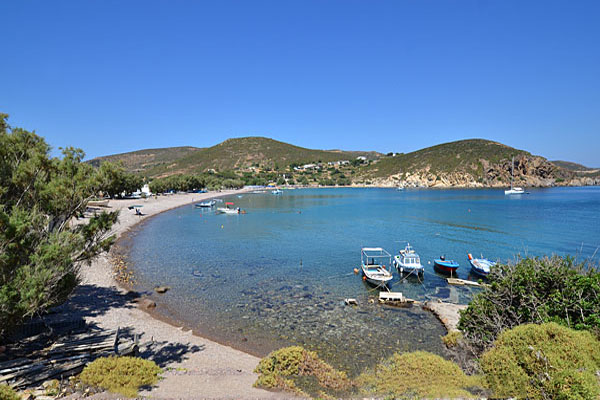 Kampos
In the northeastern part of the island, the beach of Kampos is the most organized and crowded beach of the island. With sand and small pebbles, it has purely blue and shallow waters and facilities for water sports and a trainer. In the surrounding area there are taverns, cafés, bars, and rooms to let. The area is accessible with the regular transportation of the island.
---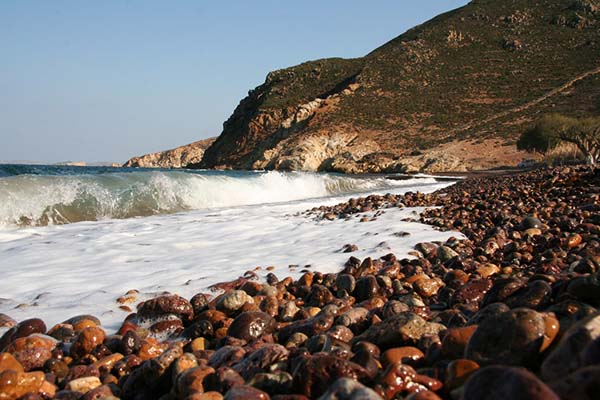 Lampi
Lampi is a beautiful beach with crystal clear waters in the northeast part of the island that is famous for its colorful pebbles. People admired these pebbles so much that started collecting them and extinguishing them and therefore now it is prohibited to collect them! The name of the beach comes from the shimmer of the sun on the pebbles and the sea. Equally colorful and interestingly shaped by erosion are the rocks to the right of the beach.
Lampi is 9.5km from Skala, it is accessed by car (motorbike or taxi) and has umbrellas and sunbeds, cafes and restaurant that offer traditional delights of the island.
---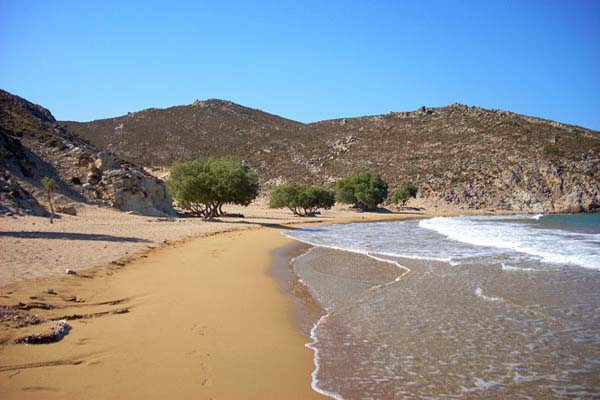 Psili Ammos
It is considered as one of the most beautiful beaches of the island and, as its name suggests, has fine, golden sand – and turquoise waters, a fact that gives it an exotic beauty. Access is possible either by boat (a journey of about 45 minutes – there are boats that travel every day from Skala to Psili Ammos), or on foot by following the path from Diakofti (half-hour hiking). The relatively few trees form a shaded area. In the summer months operates a tavern.
---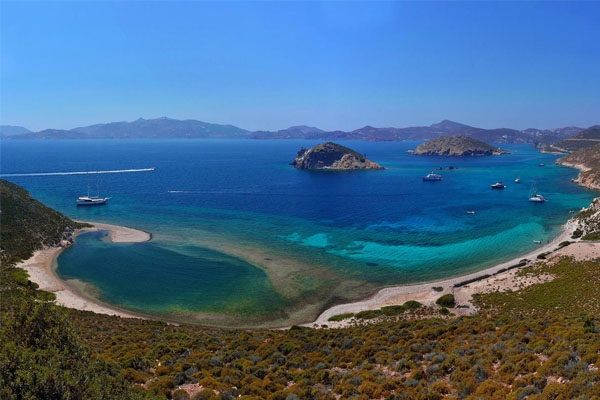 Geranos
One of the quieter beaches, yet the most beloved by foreign tourists, the pebbled beach of Geranos with turquoise, crystal clear water is located in the northeastern part of the island and is protected from summer winds. Gereanos beach offers no sunbeds, just shade from the trees and as it is across the small island of St. George with its church, it creates an idyllic landscape and a target to swim at. At its one end there is a small tavern.